WITH VIEW TO THE MORENO LAKE AND IN THE MIDDLE OF A NATIVE FOREST, IN A PRIVILEGED PLACE OF BARILOCHE.
Two cabins with capacity for 4 or 5 guests. Fully equipped with everything you need to make your stay in Bariloche unique and unforgettable. It has a grill space for outdoor dining.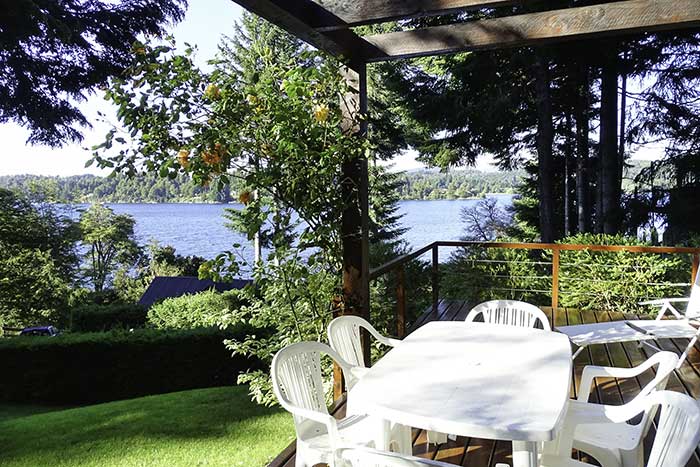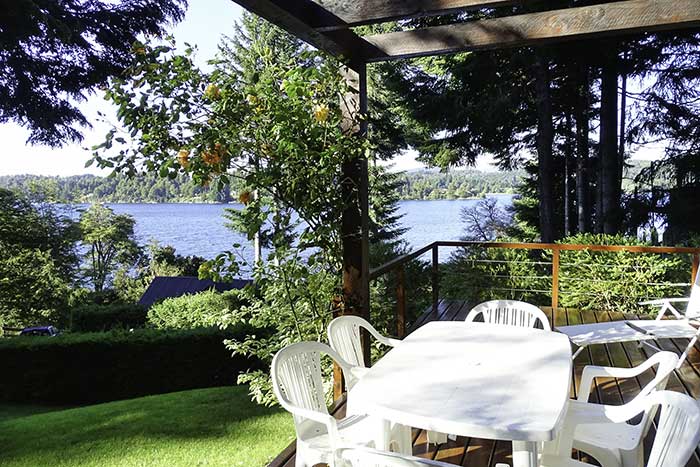 A dream place of the "Circuito Chico", just 1000 m from the "Punto Panorámico" and 50m from the Moreno Lake, with access to the beach. Surrounded by a magnificent park and an incredible view.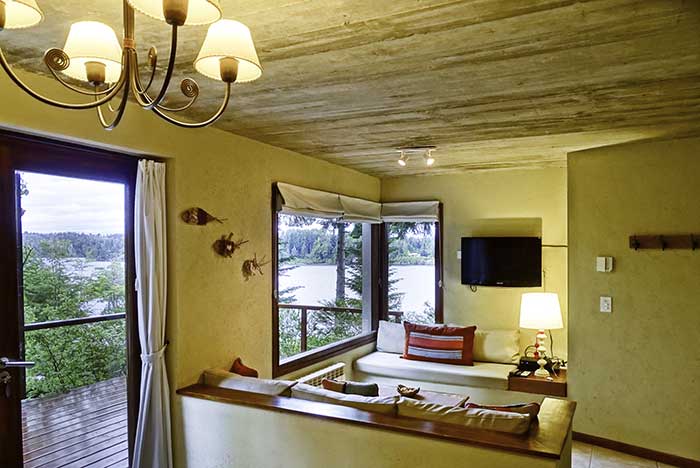 Cabins fully equipped with refrigerator, kitchen with oven, microwave, coffee maker, toaster and dishes. Each cabin has a deck with grill with a very nice view of Moreno Lake.
Living with large armchairs from where you can enjoy a spectacular view of the lake.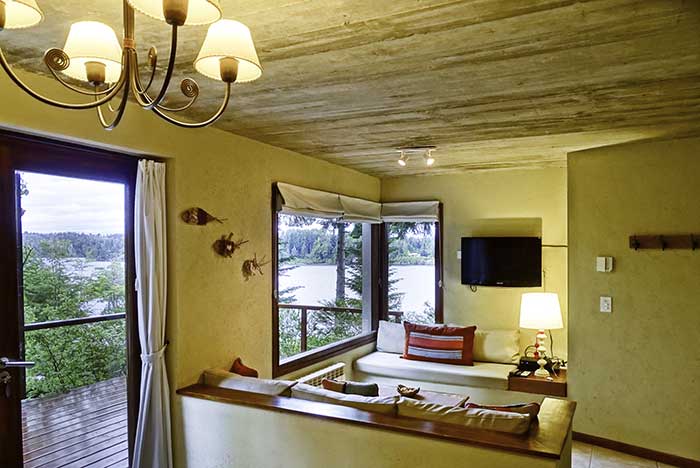 BEAUTIFUL AND PRIVACY
"The cabins are very nice, very well equipped, but above all the view is spectacular … The views. They are only two cabins, large. That gives a lot of privacy. A beautiful view of Lake Moreno. Gallery with grill. It is ideal for go by car or rent, since it is a bit far to do the shopping on foot. Anyway the small circuit bus passes by. It is also close to Cologne Switzerland. Super recommended to rest! "
Daniela L.
GOOD TASTE, EXQUISITE DETAILS, PEACE, HARMONY.
"A place where love and dedication is perceived … the cabins have everything you need and more … details of very good taste in every corner, beautiful park care, an unbeatable view of Lake Moreno that invites reflection to relax to harmony and peace without leaving almost any choice. Beatriz is an immense hostess full of love, INFINITE THANKS, WE SPEND A UNFORGETTABLE DAYS. "
Silvana N.
TO ALWAYS COME BACK
"A magical place to which you already want to return … Everything is an environment of harmony, and relaxation where every detail is perfectly taken care of. Thank you Laura for your impeccable cleaning service and BEATRIZ A HOT AND GENUINE HOST that brings the touch to a perfect stay. Dreamy view of Lake Moreno, impeccable furniture, style, comfort and everything you want when you need a rest. Thank you for sharing this paradise and I hope to return soon. "
Sandra N.
DREAMED CABINS
"We were 2 years in a row since we were recommended by family. We love them and we always want to come back. The view of the cabins is amazing … you wake up and see the lake. You take a mate in the garden and you have the lake a few steps away. The cabins. impeccable super cared for and the owners are in every detail besides being love affairs. We highly recommend them !!!! "
Anita L.
THE PERFECTION
"We went with my family mainly for all the good comments we read about this lodging and the truth was more than right.
The cabins are undoubtedly everything one can expect, equipped, new, clean, with an unbeatable view. The attention of their owners impeccable, super helpful, it shows that they enjoy what they do, excellent hosts. The price of them is more than fair, taking into account all its virtues. I highly recommend it. "
Barbara M
UNFORGETTABLE VACATIONS
"The truth is that the cabin widely met all our expectations, the location (it is the most, with that view of the Lake!) Comfort, the outdoor grill, the well-kept property, words are missing to describe it! !
The good availability and warmth of its owners, something wonderful to find in these times … Wi Fi, "so important today" works perfectly "
Maria Teresa B.
SPECTACULAR!!!
"Beatriz and Juan are luxury hosts, pleasant and always attentive. The cabins have an unbeatable location and an incredible view, open to the lake. If you want to go down and sit on the beach, you are 50 meters away and if you sit on the deck and you enjoy the same! I would go back a thousand times. Thank you very much! "
Carlos M.